When it comes to selecting and equipping suitable solutions and products for power distribution in the low-voltage range, we are the right contact for you. At WALTHER-WERKE, we rely on comprehensive expertise, many years of market and industry experience, and enthusiasm for future-oriented solutions - and have been doing so since 1897.
Our solutions and products are characterized by high quality, technological know-how and customer-oriented user benefits. For new product developments, we focus on innovative and sustainable solutions that are at the cutting edge of technology and offer the user absolute added value.
With over 500 employees worldwide, 60 international sales partners and 6 subsidiaries, 1 in Germany and 5 abroad, we are represented in all core markets. We develop, manufacture and distribute CEE plugs, socket combinations, industrial connectors, power distributors and charging solutions for electromobility worldwide.
Who we are Keyfacts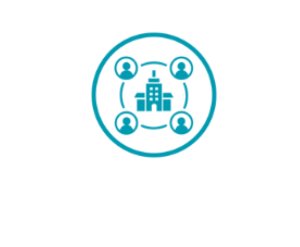 Group of companies
Founded in 1897 in Grimma/Leipzig
500 employees
7 companies in the group
4 production sites in Europe and the USA
60 international distribution partners
Strong and trusting partnerships
In our cooperation with our customers, we rely on a strong and trusting partnership. We achieve this through a distinct customer and industry proximity across all levels. We always have an open ear for all the needs and concerns of our customers.
Our customers can trust us to understand their requirements and provide solutions that are tailored to them. Our customers receive innovative and integrated solutions from us that deliver real benefits. This is how we create trust and a good basis for a long-term partnership.

Cooperation with professional associations
We take responsibility and are involved in all relevant professional associations. Close cooperation with the most important associations in the industry enables us to actively shape market developments. The network allows us to exchange information with all important interfaces in order to jointly and purposefully advance new topics, developments and innovations.
The central trade associations include:
Certifications and test seals
In addition, we work very closely with all relevant testing institutes and have the most important test seals and certificates worldwide. Because quality and safety always come first for us! That is why we also have an in-house test laboratory where we put our products through their paces.
Our core competencies
Comprehensive manufacturing competences and know-how in plastic injection moulding, brass production, stamping, power distribution systems, building site power and e-mobility

Flexibility and innovative capacity

State-of-the-art technology, e.g. fully automated NEO production line

High vertical range of manufactue

Above-average digital readiness
Our corporate culture
Our employees are a key factor in our success. We offer our employees an open and informal atmosphere with flat hierarchies and short decision-making paths. Our corporate culture is characterized by a high degree of creative freedom for individual development and the realisation of ideas.
In addition, we offer various interesting employee benefits and opportunities for further education.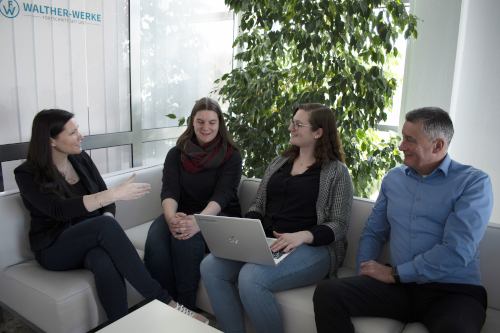 "The values are not just words for me.
They guide me in my daily work and provide me with a good frame of reference against which I can base my actions."
(Jacqueline Simon, Head of Human Resources )
Our values
Our values are a central component of our corporate culture.
We are convinced that values play a very important role both internally and externally and ensure good cooperation at eye level.
Positive basic attitude

Responsibility & initiative

Information & communication

Teamwork & consensus building

Reliability & loyalty

Customer orientation

Continuous improvement

My company
Shaping the future with us
The world is in a state of flux.
In all areas of our society, there is a high dynamic of change that is becoming increasingly complex and diverse. This is described and mapped by the various megatrends. The megatrends shape us directly and indirectly. They influence us in our orientation, our actions and our range of services. Above all, the topics of energy transition and digitalization, which are interrelated with the megatrends, are shaping us as a company and having a direct impact on us. On the one hand, this results in fundamentally new requirements and challenges for us, such as decarbonization, climate neutrality, sustainability and process digitisation. On the other hand, however, there are also completely new opportunities and possibilities that we want to actively exploit by forming innovative networks with our partners and customers. Because only together we can actively shape the future.
Become our innovation partner!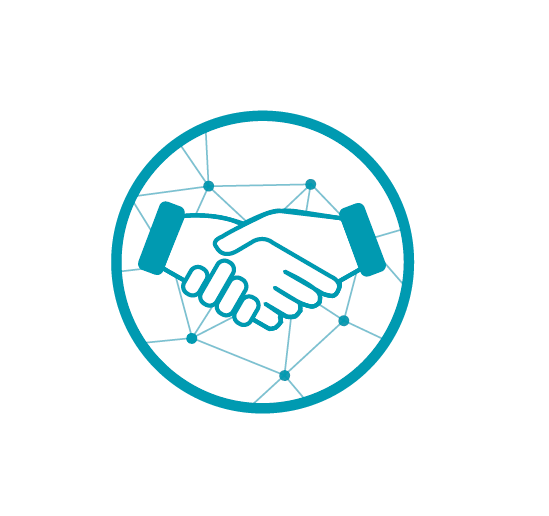 Are you also looking for a competent and strong innovation partner to support you with your project ideas and implement them together with you?
Then let's get in touch and we can discuss the possibilities.
We bring the technical know-how and expertise and you bring your specific requirements.